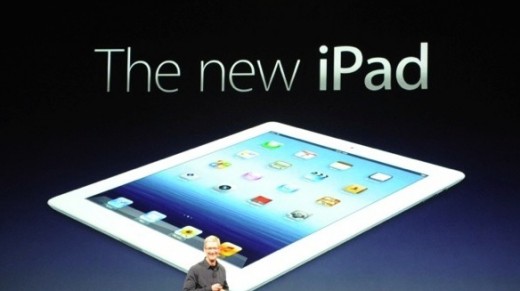 Apple's new iPad was announced today, and that's what it will be called. Just "iPad". No "iPad 3″ or "iPad HD" which is totally fine by me. The numbers are a bit annoying anyway, right? Ok, so here is an overview of what the new iPad is bringing to the table:
9.7 inch Retina Display with a whopping 2048-by-1536 resolution totaling 3.1 million pixels (4x more pixels than iPad 2. Whoa!)
New A5X chip with quad-core graphics but keeping the same amount of battery life (10 hours)
Improved rear iSight camera to 5 MegaPixels with the ability to record full 1080p HD video
4G LTE wireless technology that allows download speeds up to 42 Mbps (AT&T and Verizon only)
Voice dictation (no Siri) that allows you to tap and speak while iPad listens
So are those features enough to get you to spend $500 for the cheapest model? We will see!